VOTE FOR COBLE FIRE'S VIDEO ENTRY – CLOSE BEFORE YOU DOSE
The Coble Fire department has produced a video for the UL – Close Before You Dose campaign video contest. We need your help to get enough votes to make it to the final rounds of judging! Click on the image below to go watch and vote for our video. Thank you for your support!
A LITTLE BIT ABOUT US…
The Coble Fire Department is a non-profit organization, committed to the safety and well-being of the Coble community. This fire department consists of trained volunteers and is funded by the generous donations of people in the Coble Community and surrounding areas. We are trained in and respond to emergencies related to fire, rescue, hazardous materials, medical emergencies, and more.
Follow us on Facebook and Instagram to keep up with everything going on in the fire department. We try to post updates regularly.
Please use the Contact Us page if you have questions, comments, concerns, or just want to say hi.
If you live in the Coble area, please consider donating using the DONATE button in the right sidebar. We appreciate your support!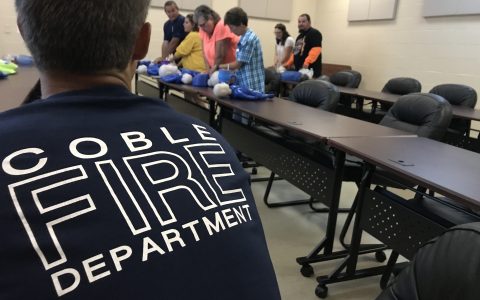 MISSION STATMENT
The mission of Coble Fire Department is to minimize the loss of life and property through fire extinguishment, rescue services, medical care, and public safety education in the community of Coble and surrounding areas.